Big Bubbler
Site Admin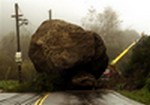 Joined: 08 Oct 2005
Posts: 45

Posted: Wed Oct 12, 2005 10:45 pm

Post subject: Bubble Entertainer's . "How to be listed" here

---

To be on this listing, go back to http://bigbubblers.com/forum/viewforum.php?f=2
and Start a

new topic

with your entertainer name (and maybe location) as the subject. Add your contact info.. We suggest you include a desciption of what you offer, what regions you are willing to travel to, etc. Include several images and a link to your own website if you wish.
Each Bubbler's listing will be it's own topic. This way we can sort them, I think. Also below each bubblers listing will be room for public comments about that bubbler. Bubblers will also be able to comment below comments if they wish. I expect we will be able to set it up so you can edit or delete your own posts in the future.