Big Bubbler
Site Admin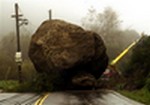 Joined: 08 Oct 2005
Posts: 45

Posted: Sun Oct 16, 2005 12:31 am

Post subject: Where else can I learn How to make Big Bubbles

---

While this site gets up to speed, here are a few of my favorite other places to check out:

My Big Bubble Magic site at http://www.wetrock.com/BBM/bbm.html Has much info. The bubble mix formula there does not work well at this time (Dishsoap formula has changed again). Will be updated soon or check around here.

http://groups.yahoo.com/group/soapbubblefanciers/ Has a bunch of great people into various bubble sizes and shapes. The old messages are full of good info. if you have time to look thru them.

www.SoapBubbler.com is quite fun and has a great links page. Fun videos too.