fourrookes



Joined: 01 Mar 2014
Posts: 1
Location: Isle of Wight
Posted: Sat Mar 01, 2014 10:21 am

Post subject: Shelf Life

---

Hello from the Isle of Wight! I have my 4 year old daughter, Alice to thank for my interest in big bubbles. After watching the Amazing Bubble Man (Louis Pearl) with her last summer she asked if we could make bubbles like that at home. I said I didn't know how to and that the amazing bubble man had practiced for many years. Her response ... "Of course you can, you can do anything because your my Daddy". It is such a lovely age and what daddy would want to disappoint his little girl! At times our kitchen now resembles a laboratory and together we have experimented with many different home made wands and bubble juice formulas. We are producing some really big bubbles now using a Guar Gum mix with Glycerol and Propylene Glycol. Alice would really like to make bubble wands and bottle up some of her home brewed bubble juice to give to her friends as birthday presents but shelf life is proving a problem. After several weeks the juice begins to go 'cloudy'. It definitely isn't sediment as it doesn't settle and the mix also develops a strange odour, a sweet cake like smell but there doesn't appear to be any gas produced. I am guessing that it is some kind of microbial or fungal activity affecting the Guar Gum. It seems as though a preservative is needed but which? I have seen benzoic acid recommended for preserving bubble juice but it is only effective in acidic conditions and ours has a PH of 8.2. I don't want my daughter to handle broad spectrum preservatives such as parabens so I really don't know how tackle this. Has anyone else had the same problem?
Big Bubbler
Site Admin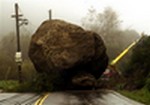 Joined: 08 Oct 2005
Posts: 45

Posted: Tue Jun 25, 2019 5:18 pm

Post subject:

---

Sorry for the very slow reply!
Any organic component in warm water will go bad eventually. I have found boiling a mix that "precipitated" white stuff will often fix the mix temporarily.

Letting it settle for a long time and then pouring off the clear part also works for the precipitate problem.

If it smells it is probably rotting and may be beyond repair? I try to split up my mix in super clean containers and only dip wands in an amount I plan to use up since after getting any dirt/dust/... in the mix, it goes bad much faster than if you don't use it at all.

I have found the Jumbo Juice mix is much less likely to go bad than my home brews. I think Dustin sells JJ :
http://www.etsy.com/shop/JumboJuice

and his formula is on the soapbubble Wiki:
https://soapbubble.fandom.com/wiki/Recipes#Jumbo_Juice_.28giant_bubbles_and_smaller.29